FAQ

(Frequently Asked Questions)
Can I custom design my new home?
Yes. Every homeowner has their own individual preferences and Regent will do everything possible within the confines of the required codes to accommodate those needs.
Can I buy my Regent home direct from the factory?
Regent only sells their homes through a network of independent retailers who provide the myriad of services that you require. This includes working with you to adapt the plan, select colors and options, arrange financing, assist with building permits, do site inspections, arrange delivery, perform the set up and installation and provide the warranty work that may be required.
How long do I have to wait from the time I order my home until it is delivered?
If you choose a "stock" home from a retailer's lot, this may happen within days. However, if you choose to factory order your home, the time will depend on how many homes are on order (backlogged) and the number of custom items in your home. Generally you can expect 6 to 8 weeks, however we always do our best to accommodate your needs when possible.
Where do I find out about available land or a Land Lease Community to place my home?
Contact a Regent Homes retailer in your location. They are familiar with the parks in your area.
Can I place a modular home on my own building lot?
Usually, yes. Occasionally there may be restrictions, so checking with the local municipality or your Regent Home retailer is important.
What is the warranty on a Regent home?
SRI provides a one year manufacturer's warranty that covers defects in materials and workmanship. Years two through ten is a structural warranty provided by Pacific Warranty in British Columbia and Progressive Warranty elsewhere. This warranty covers the major structural components of your home. Additionally, the manufacturers of some items in the home provide their own warranty, eg. Appliances, hot water heater, furnace, shingles, etc.
How do I arrange financing for my Regent home?
Your Regent Home System retailer will be able to assist you with financing.
What about energy efficiency?
Some energy efficient items are standard on Regent Homes including 2×6 walls, Low E/Argon windows and High Efficiency furnaces. Other energy efficient items can be added such as tankless hot water systems, upgraded insulation, casement windows and HRV systems.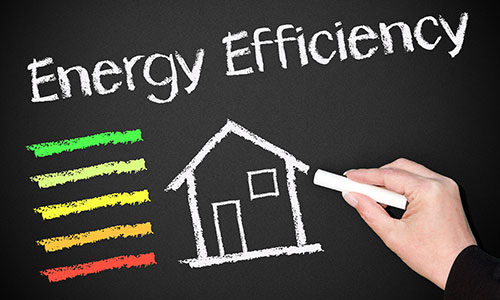 Can a factory built home be placed on a basement or crawl space foundation?
Both manufactured and modular homes can be placed on a basement or crawl space. The specifications for doing so vary from region to region, but both are possible. To assist the retailer and setup crew with the design of the foundation you decide to use, foundation layout drawings can be provided.
Are SRI homes affordable?
You will probably be pleasantly surprised at just how affordable an SRI home can be. SRI retailers are pleased to provide not only pricing information, but also have brochures and information packages and often have show homes for viewing. Click here for a retailer near you.
I have an older manufactured home and am considering a new one.
Can I trade my current home in?
Often times an SRI retailer will take a trade in and discount the new home. Contact a retailer in your area for more information.
What kind of features can I get in a manufactured or modular home?
We specialize in factory-built homes, which include manufactured homes and modular homes. Regent offers features you might not expect in factory-built housing, including numerous floor covering options, vaulted ceilings, entertainment centers, glamorous master bathrooms, state-of-the-art kitchens with stainless steel appliances, fireplaces, custom cabinetry, finished drywall, bay windows and porches just to name a few.
Where can I tour one of your homes?
Our homes are set up at retail sales centers (dealers), Click here for a list.
What's the difference between a manufactured home and a modular home?
Our manufactured and modular homes are both built in the same quality-controlled factory environment, but the basic difference between the two is the building code to which they are constructed. Manufactured homes are built to comply with the CSA-240 standard while modular homes are built to the CSA A277 standard, which essentially is the provincial building code where the home is to be located.
Can I take a tour of your manufacturing facility?
Yes, we currently offer factory tours by appointment only.
If you can't make it in person, watch our online Factory Tour by clicking below.